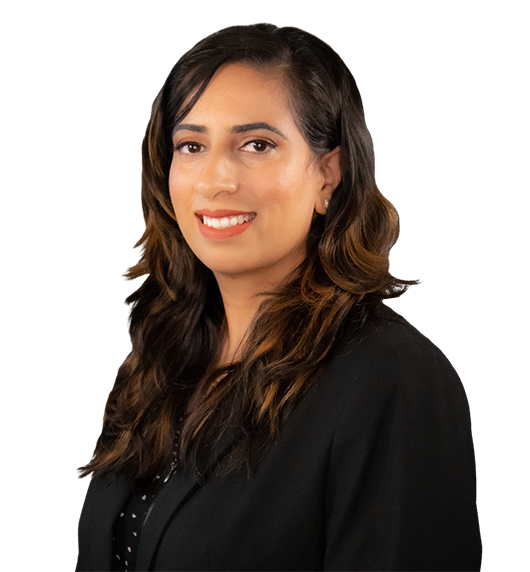 About Jaskiran
Jaskaran Khaira, a dynamic and dedicated real estate professional, has seamlessly transitioned from a background in nursing to becoming a prominent buyer specialist in the thriving real estate market of Edmonton, Alberta. Originally hailing from the vibrant landscapes of India, Jaskaran's journey has been one of passion, determination, and a relentless pursuit of excellence.
With a heart deeply rooted in serving others, Jaskaran's early years in the field of nursing laid the foundation for her unwavering commitment to helping individuals and families find their ideal homes. Her innate empathy and understanding of people's needs have translated seamlessly into the realm of real estate, where she now goes above and beyond to ensure her clients' dreams and aspirations are realized.
Jaskaran Khaira proudly stands as a key member of The Bagga Team, an esteemed group within Royal LePage Magna that has earned its position as the premier team at Royal LePage in Edmonton. Her affiliation with this top-ranking team is a testament to her remarkable skills, dedication, and exceptional service. Known for her professionalism, integrity, and an unyielding work ethic, Jaskaran has carved a niche for herself as a buyer specialist, guiding clients through every step of the home-buying process with precision and care.
Her unique blend of international experiences, coupled with an in-depth understanding of Edmonton's real estate landscape, allows Jaskaran to offer a perspective that is both global and local. Her clients benefit from her multicultural insights, as well as her intricate knowledge of the city's neighborhoods, market trends, and investment opportunities.
Jaskaran Khaira's journey is a true testament to the power of following one's passions. She has transformed her ardor for real estate into a thriving career, where she not only facilitates transactions but also builds lasting relationships based on trust and mutual success. As a former nurse turned real estate aficionado, she brings a distinctive blend of compassion, acumen, and strategic thinking to every interaction.
Beyond the realms of real estate, Jaskaran is an advocate for giving back to the community. Her compassionate nature extends to philanthropic initiatives aimed at making a positive impact on the lives of those less fortunate.
In the heart of Alberta's real estate landscape, Jaskaran Khaira shines as a beacon of excellence, an embodiment of cultural diversity, and a true partner for all your real estate endeavors.
Get InTouch
Looking to buy or sell with me?
Submit your information to request an email, text, or call