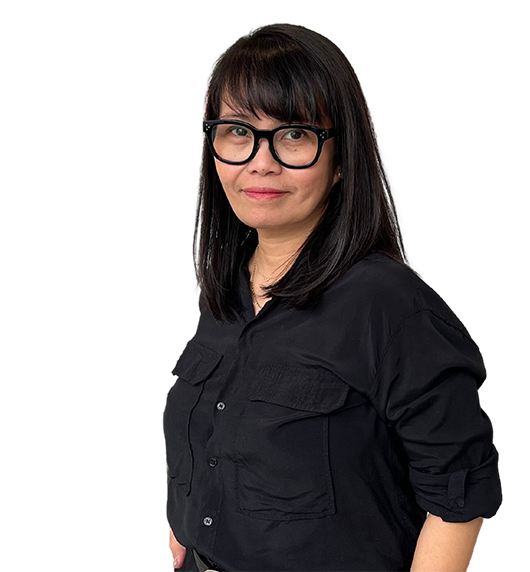 Maria Sarinas
LISTING COORDINATOR
About Maria
Maria Sarinas, a valued member of The Bagga Team, has firmly established herself as a prominent figure in the dynamic realm of real estate. As the Listing Coordinator for both The Bagga Team and Royal Lepage Magna, she plays a pivotal role in the success of Edmonton's leading real estate family.
Born and raised in the picturesque landscapes of the Philippines, Maria's journey into the world of real estate was driven by her unwavering determination to build a prosperous future for herself and her family. The allure of Canada's boundless opportunities and vibrant communities led her to make the life-changing decision to relocate and embark on a new chapter of her career.
Guided by her passion for connecting people with their dream homes, Maria swiftly found her stride within the Royal Lepage Magna brokerage. Her exceptional attention to detail, coupled with her innate understanding of the intricate nuances of the industry, made her a natural fit for the role of Listing Coordinator. In this capacity, she skillfully orchestrates the complex process of listing properties, seamlessly bridging the gap between The Bagga Team and Royal Lepage Magna.
Maria's commitment to excellence is illuminated by her role within The Bagga Team. As an integral part of this esteemed real estate family, she contributes to their unparalleled track record of success. With a tenacious work ethic and a client-centric approach, Maria ensures that every listing is meticulously managed, showcasing properties in their best light and facilitating smooth transactions.
Beyond her professional achievements, Maria's journey reflects the resilience and adaptability that define her character. Embracing the challenge of acclimatizing to a new country, she not only succeeded in her career aspirations but also carved out a nurturing environment for her family to thrive. Her story stands as a testament to the power of perseverance and the boundless opportunities that arise from embracing change with an open heart.
In her leisure moments, Maria finds solace in exploring the scenic wonders of her adopted homeland and cherishing quality time with her family. Her love for both her Filipino roots and her Canadian experiences enriches her perspective, further fueling her drive to connect individuals with their ideal properties.
Maria Sarinas continues to be an inspiration to colleagues and clients alike, embodying the values of dedication, integrity, and passion in every endeavor. Her contributions to The Bagga Team and Royal Lepage Magna have undoubtedly left an indelible mark on Edmonton's real estate landscape, and her journey serves as a beacon of hope for those who dare to dream and strive for greatness.
Get In Touch
Looking to buy or sell with me?
Submit your information to request an email, text, or call